We're pretty social spirits here, and this has been a challenging year for anyone who loves enjoying great beer in the company of even better friends. So to say we're thrilled that Akasha's Instagram account has hit 10,000 followers (and counting) is a massive understatement.
It's as good an opportunity as any to cast a quick look back at the path we've walked that's brought us to here, and ahead, to the path we forge forward on day in, day out.
Five years since our inception, we've climbed some mountains… and navigated a valley or two. We've gone from one solitary brew-monk – the inimitable Dave Padden – to a team of 17 staff across 5 states. We've brewed over 500 batches of the good stuff, and won more awards than we can truthfully remember. We moved from bottles to cans, expanded our tanks from 4 to 12, and brought our canning operations in-house.
Most recently, we took one of our biggest leaps of faith yet, embarking on a root and branch renewal of our brand with a new logo and brand identity, to really plant our flag in the premium beer market we've worked so hard to contribute to and tell our story anew.
And the best part of it all? Having you with us on that journey.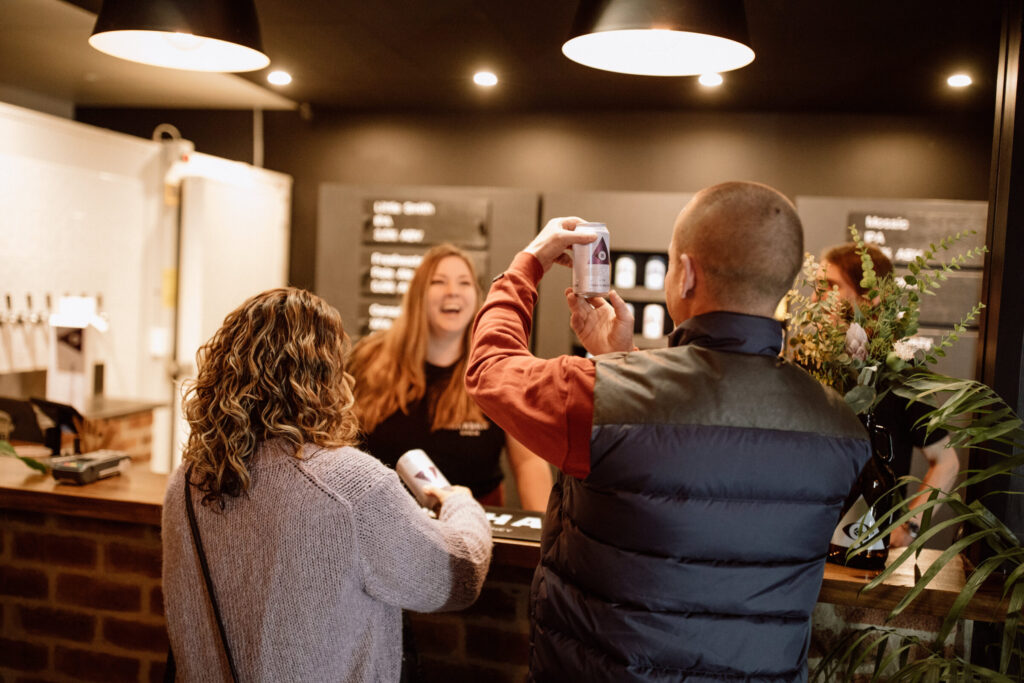 To all you new friends of ours, thank you. It's wonderful to see so many people in Australia embracing the craft so wholeheartedly, and discovering Akasha's unique spin on things – we promise you, beer really does get bigger and better once you surrender to the holy hop!
To the long-time superfans of our not-so-little now Five Dock operation, a hearty cheers and a huge bear hug of gratitude from us all. When Dave had his first vision of what Akasha could be, he had little idea that the great beers he wanted to make would resonate with so many people. Make no mistake, it's thanks to you – all of you, from the casual craft lover to the serious hop follower and everyone in between – that we are where we are today.
Thanks to you, there'll be more great beers. More Akasha Project releases. There'll be more food truck fiestas at our Taproom, more posts and likes and comments. And there'll be more Akasha on tap at a venue near you, and on the shelves of your local bottle-o.
So raise a glass with us, as we raise a toast – to you, to those that follow, and to all our health!